Oceansize

Printed From: ZanZanA MetaL WebRadiO
Category: Rock The World
Forum Name: Rock
Forum Description: Punk, Rock, Pop, Garage...
URL: http://www.zanzana.net/forum/forum_posts.asp?TID=3127
Printed Date: 04 Août 2020 at 05:48
Software Version: Web Wiz Forums 11.01 - http://www.webwizforums.com


Topic: Oceansize
---
Posted By: Sandman
Subject: Oceansize
Date Posted: 29 Mai 2009 at 15:33
---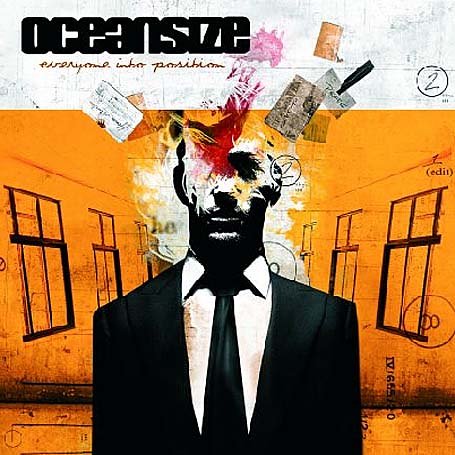 Alors voila, Oceansize est un groupe Britannique composé de 5 personnes qui a vu le jour en 1998.Il posséde à son actifs jusque-là 3 albums studios: Effloresce (2003), Everyone Into Position (2005) et Frames (2007)

C'est un Rock Progressif avec une petite tendance Expérimentale si je peux dire. ça va des élans Post-Rock avec les timbres de guitares et le chant doux, jusqu'à arriver à du Post-Hardcore/Post-Grunge avec les instrus qui font assez de bruit et le chant qui devient plus criard sans oublier les touches Bluesy, Jazzy, Sympho et méme un peu electro...




http://www.myspace.com/oceansizeuk - Myspace

http://www.oceansize.co.uk/ - Website

-------------

---
Replies:
---
Posted By: Satch
Date Posted: 13 Septembre 2009 at 19:06
---
Une nouvelle demo d'Oceansize, TopEndClit, est écoutable sur le http://www.myspace.com/oceansizeuk - MySpace du groupe.
D'autre part, Home And Minor, leur EP de reprises thrash sortira le 26 Octobre. On retrouvera, entre autres, des covers de Slayer, Cannibal Corpse et Prostitute Disfigurement, le tout à la sauce Oceansize (ou simple blague de leur part, un EP acoustique étant à la base prévue).




-------------
Animals Should Not Try To Act Like People..
---